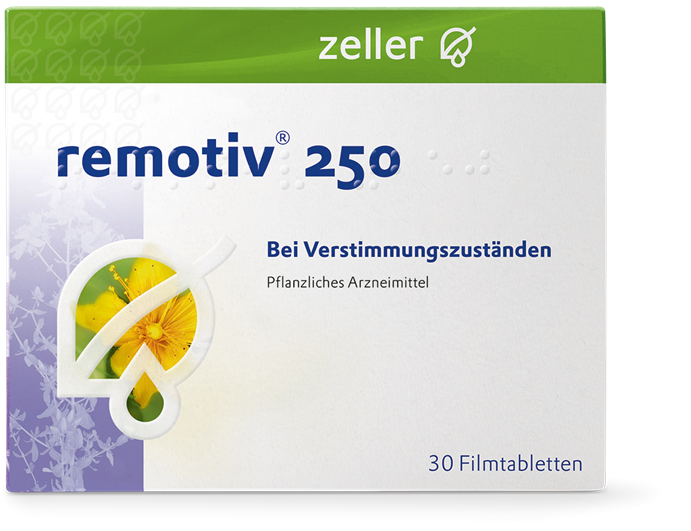 remotiv® 250
remotiv® with St. John's wort extract – Has a soothing, balancing and mood-boosting effect in people suffering from anxiety, emotional volatility and inner restlessness.
BOTANICAL.
PROVEN EFFECTIVE.
LOW HYPERFORIN.
This is an authorised medicinal product. Seek advice from a healthcare professional. Please read the leaflet.
Authorisation: 52471
Dictionary of medicinal plants
St. John's wort
Hypericum perforatum – helps to relieve mood swings and has mood-enhancing properties.
Details
Zeller products
Discover our range of over-the-counter products.