Company
Max Zeller Söhne AG specialises in the development, production and marketing of clinically proven herbal medicines.

We are a medium-sized Swiss family business and employ around 150 people at our two locations in Romanshorn and Uttwil.
Company
Max Zeller Söhne AG specialises in the development, production and marketing of clinically proven herbal medicines.

We are a medium-sized Swiss family business and employ around 150 people at our two locations in Romanshorn and Uttwil.
MILESTONES
This timeline highlights key milestones in our long company history, which began over 150 years ago.
Milestones
MILESTONES
This timeline highlights key milestones in our long company history, which began over 150 years ago.
2021
Distribution of SymbioPharm products
Max Zeller Söhne AG is expanding its product range. Zeller offers probiotic medicines for the treatment of irritable bowel syndrome (SYMBIOFLOR® Reizdarm) and recurrent infections of the upper and lower respiratory tract (SYMBIOFLOR® Bronchoprotect) and also the food supplements SYMBIOLACT®, SYMBIOLACT® Plus and SYMBIOINTEST®.
The preparations are available in pharmacies and chemists.
2020
Adaptation of the expert information for Remotiv®
Due to sufficient evidence, the patient and professional information of remotiv® has been adapted as of 1.1.2020. Previous pharmacokinetic interactions and the resulting restrictions on use and warnings are no longer listed. This means that the low-hyperforin St. John's wort extract Ze 117 is the only St. John's wort extract in Switzerland that can be combined with medicinal products that are metabolised via specific degradation and transport pathways. This is a major milestone for the company and for evidence-based phytotherapy.
2020
2019
November 1, 2019
Launch of kadefemin®
From November 2019 on, the distribution of the product kadefemin® estriol ovula 0.03 mg was taken over in Switzerland.
2019
Launch of angocin®
In 2019, angocin® was launched in Switzerland. angocin® is widely available from both pharmacies and drug stores.
angocin®
2018
Launch of zeller heuschnupfen
Zeller conducted an extensive research project to develop a new kind of herbal antiallergenic agent using butterbur leaves. The development of this «new herbal entity» involved numerous preclinical and clinical trials and was incredibly comprehensive for a plant-based medicine.
zeller heuschnupfen has been available over the counter in all Swiss pharmacies as a List D preparation since February 2018.
zeller heuschnupfen
2016
Establishment of Vitaplant Africa
Cultivation areas were set up in East Africa in accordance with our extremely high quality standards. We plan to expand these areas by over 100 hectares. The infrastructure at both locations is also being rapidly developed.
2014
Opening of the medicinal garden in Uttwil
The medicinal garden is located near the shores of Lake Constance, right next to the shared pedestrian and cycling path between Kesswil and Romanshorn. The garden is open to visitors all year round and its plants are grouped according to the different ailments they are used to treat. Detailed signage provides information about the plants' various healing properties.
2013
Completion of the new laboratory building in Romanshorn
The new laboratory was completely rebuilt and is now equipped with state-of-the-art facilities for plant research and analysis. The building also features spacious offices, a cafeteria where employees meet and exchange ideas, as well as an auditorium for internal and external events.
2012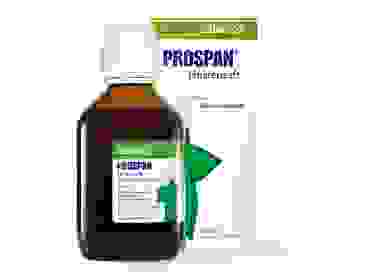 Takeover of the sale of PROSPAN®
Zeller took over the sale of the world's number one brand of cough syrup. PROSPAN is now also the leading herbal cough syrup in Switzerland.
2012
Launch of remotiv® 250
Zeller was able to get St John's wort reinstated as a List D ingredient thanks to the special Ze 117 plant extract in its product remotiv® 250. Until the redistribution of the dispensing categories in 2019, this product for mood-swings was the only scientifically documented St. John's wort preparation that could be sold in Swiss drugstores. This was because of its superior drug safety.
2010
Opening of the Vitaplant in Uttwil
In January 2010 Vitaplant moved from Witterswil near Basel to an area close to the Zeller's Uttwil site. The Zeller subsidiary now has 60,000 m2 in an idyllic location right next to Lake Constance. The expansive grounds feature modern greenhouses, a GMP-certified raw material warehouse, a farm building, as well as a fieldwork station for conducting tests.
2008
Zeller becomes Vitaplant's majority shareholder
High-quality raw materials are crucial for the production of herbal medicines. Vitaplant AG joined Zeller as part of a strategic reverse integration and specialises in seeds and the development of plant cultivation techniques. They use the latest technologies to develop innovative plant extracts for the production of herbal medicines.
2006
Completion of the new film-coating facility in Romanshorn
Zeller built one of the world's most modern facilities for film-coating quality herbal preparations in order to increase its annual production capacity to 800 million film-coated tablets.
2006
Launch of cimifemin® neo
Zeller developed a formula for a 'once a day' black cohosh preparation and launched the brand cimifemin® neo in pharmacies and chemists in Switzerland. Today the cimifemin brand is the most popular treatment for menopausal symptoms out of all therapeutic options.
1997
Completion of a new production building
This new high-tech factory began operations in April 1997 and took two years to build. It features a despatch department with a fully automatic high-bay warehouse located nine metres below the factory floor. This subterranean construction helps to keep noise emissions to a minimum in the surrounding residential area.
1996
Founding of Zeller Medical AG
Zeller Medical AG was established with the aim of promoting herbal medicines as efficacious, cost-effective and well-tolerated initial therapies among the general population and doctors in Switzerland. Zeller Medical's entire product portfolio consists of prescription-only medications that are covered by basic health insurance in Switzerland.
1987
Collaboration with Ciba-Geigy (Novartis)
The aim of this collaboration was to expand research into phytopharmaceuticals. It was highly successful and resulted in a significant increase in Zeller's analytical, pharmaceutical-technical development activities, as well as in the modernisation and improvement of key products.
1925
Takeover of the embroidery building
On 8 May 1925, Max and Albert Zeller, both sons of the second generation, purchased the entire embroidery complex including the factory and villa. This paved the way for the company's expansion and the start of industrial-scale production.
The building is still the headquarters of Max Zeller Söhne AG.
1864
Opening of the first pharmacy in Romanshorn
Paul Friedrich Gaupp opened Romanshorn's first pharmacy on Bahnhofstrasse, thereby laying the foundation for Max Zeller Söhne AG. Maximilian Georg Zeller joined the business shortly thereafter. Max Zeller was passionate about the development of herbal medicines. He performed countless tests to come up with his «miracle balm», which is now known as zeller balsam.
The renowned zeller balsam is used to relieve digestive complaints and is still made according to the original recipe.