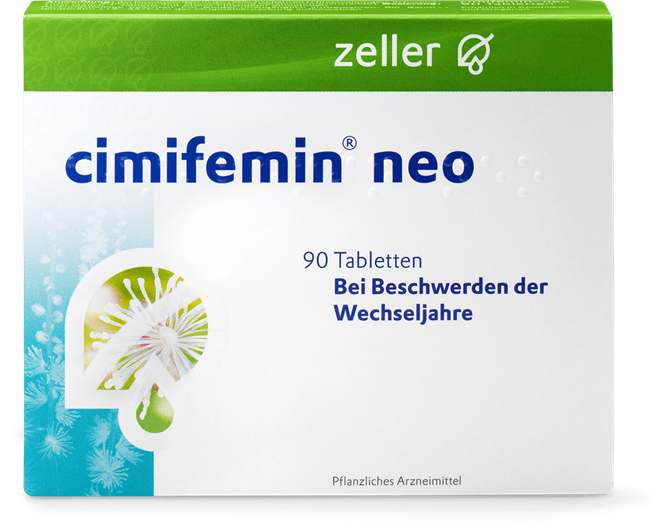 cimifemin® neo
cimifemin® neo – Reliable relief for hot flushes and other common menopausal symptoms.
HORMONE-FREE.
BOTANICAL.
1 TABLET DAILY.
This is an authorised herbal drug. Please read the leaflet.
Authorisation: 57731
Dictionary of medicinal plants
Black cohosh
Cimicifuga racemosa – helps to relieve menopausal symptoms.
Details
Zeller products
Discover our range of over-the-counter products.